A quality sector and a wide range of extracts
NATINOV® s'approvisionne en mélisse officinale connue pour ses propriétés relaxantes et antioxydantes auprès des agriculteurs locaux. Cette NATINOV® sources lemon balm (Melissa officinalis), which is known for its relaxing and antioxidant properties, from local farmers. This proximity allows us to offer a wide choice of liquid or dry lemon balm extracts, titrated or ratio, in organic or conventional agriculture.
At the origin…
Lemon balm is a hardy herbaceous plant whose characteristic pleasant odour, which is strongly lemony, helps in its identification. It is found in the wild, here and there, in the hedges of temperate regions. Not widespread enough in its spontaneous state, it has been widely cultivated for centuries. An important point: drying lemon balm is difficult to do well due to the risk of browning.
Origin guaranteed, down to the parcel!
NATINOV® is an active member of PHYTOLIA® *. The PHYTOLIA® traceability label 'Plants of Proven Origin (POP)' created by PHYTOLIA® allows NATINOV® to guarantee the origin and traceability of the plant to the parcel.

Phytochemistry of the leaf
The dry leaf of lemon balm mainly contains two families of polyphenols: Flavonoids and hydroxycinnamic acids. Among the latter, it is rosmarinic acid which constitutes the reference tracer compound.
These polyphenols are soluble in hydroalcoholic mixtures, and a little less so in water. Therefore, these are the solvents used for the preparation of lemon balm extracts.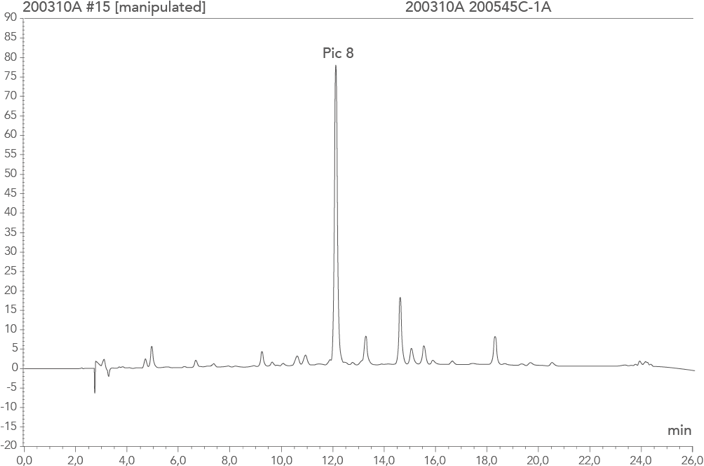 Traditional use
The consumption of lemon balm leaf is officially recognised in almost all of Europe for the traditional use of relieving mild gastrointestinal disorders such as bloating and flatulence. It is also used for symptoms of stress and to help with sleep (1, 2). Nowadays, lemon balm is mainly used in the form of dry aqueous or hydroalcoholic extracts. Daily doses required: 375-1,125 mg of dry extract (leaf/extract ratio: 4/1). References :
(1) Décret du ministère de la Santé italien sur la réglementation de l'utilisation de substances et de préparations à base de plantes dans les compléments alimentaires (2019). 09.01.2019, Annexe 1.
(2) European Medicine Agency 'EMA' (2013). Community herbal monograph on Melissa officinalis L., folium. 14.05.2013.
Do you want to know more about the cultivation of medicinal plants and their origin?
Contact the NATINOV® sales team