NATINOV®, the culture of plants
Born from the meeting of a producer of medicinal plants from the Anjou basin and a passionate phytochemist, NATINOV® is the fruit of complementary skills and a common vision. For almost 20 years now, NATINOV® has been known for its expertise in the field of plant extraction, as well as its strong commitment to the organic sector.
A company on a human scale
A subsidiary of the LAFFORT® group since 2014, NATINOV® is a company with strong links between its service-oriented staff and its clients. It is well known in its market for the quality and diversity of its plant extracts for nutraceutical, cosmetic, pharmaceutical and animal nutrition use.
NATINOV® has total control over its sources of supply, thanks to its privileged geographical position in the heart of the Angevin basin, the main region in France producing plants for health, beauty and well-being, and thanks to the partnerships it has developed with local agriculture.
NATINOV® is an active and committed participant in the development of the sector, through the strong involvement of its workers and management in several associations or unions, but also in the structuring of the French industry for health, beauty and wellbeing plants, and the promotion of the Phytolia POP 'Plant of Proven Origin' label which fosters the use of plants of French origin.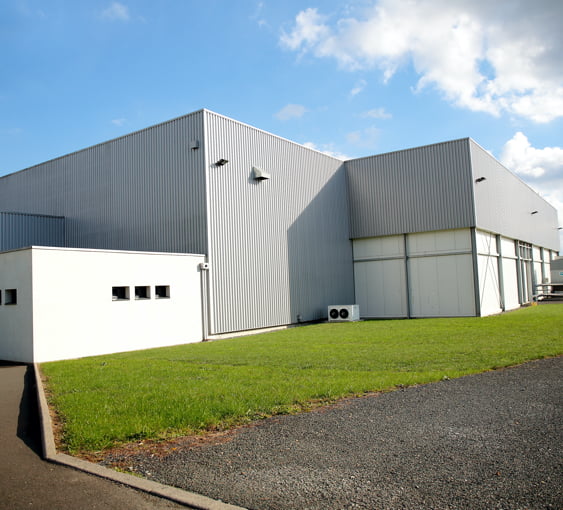 NATINOV®, a passion for extraction
With an area of 3,000m2 dedicated to extraction, NATINOV® constantly invests in new technologies and continuously improves its production tools. The teams use state-of-the-art, high-performance equipment, on laboratory, pilot and industrial scales.
Always searching for new active ingredients, NATINOV® has an R&D laboratory with a team of inventive, passionate experts: pharmacists, chemists and biochemists, specialists in plants and their regulatory environment, who put their expertise at your service for the development of your plant extracts.
Conscious that each market, product and client has its own technical and regulatory specifications, NATINOV® accompanies you throughout the creation and realisation of your projects in order to provide you with tailor-made solutions as close as possible to your specific needs and your constraints.
Discover our involvement in the food supplement sector and our partnership with Synadiet: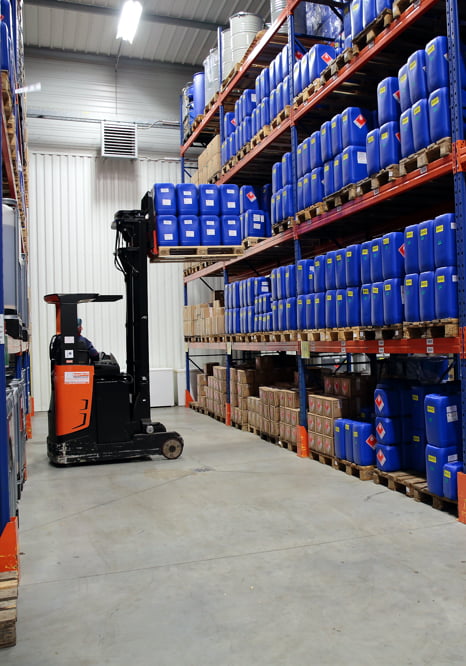 NATINOV®
in a few figures
38
people at your service.
+5M€
Turnover, 25% of which is from exports.
Promoter of sustainable development:
Favour short supply chains
80% of plants bought are organic.
Effluents treated on-site and made available to local agriculture.
Controlled supply
90% of our plant suppliers are French.
More than 170 botanical species, organic or conventional
Creation of plant extracts
More than 4,700 samples shipped per year.
99% of customers satisfied with our transpositions to industrial scale.
Average duration of a feasibility study: 5 days.
Botanical extraction
More than 100 tonnes of organic plants processed per year.
Alternative extraction technique such as subcritical water.
Certified quality assurance and control
More than 200 internal analysis methods.
High-performance analytical equipment.
Quality system meeting several regulatory standards (HACCP, Ecocert, AB, ANSM, GMP +).
Guaranteed traceability from plant to finished product.
Regulatory expertise.
NATINOV®
in a few dates
2001
NATINOV ® is founded by a producer of medicinal plants and a phytochemist.
2006
NATINOV participates in ® in the creation of PHYTOLIA ®, an inter-professional association for health, beauty and well-being plants.
2008
INPI Innovation Trophy - Special prize at the Grand Ouest Entrepreneurs Fair.
2009
Expansion into the animal feed market (FAMIQS).
2011
Cholet Trophy for economic performance.
2013
Excellence Award - ANJOU Initiative.
2015
Certification of the site by the ANSM (Pharmaceutical).
2015
Certification of the GMP+ site to replace the FAMIQS (Animal feed).
2016
Finalist in the "French Innovation Corner" of Business France at the VITAFOODS fair.
2017
Member of the Administrative Board of SYNADIET.
2017
Member of the Administrative Board of PHYTOLIA ®.
2018
Prize for Ingredient in the first COSMEBIO Trophy.
2019
Distribution of cosmetic ranges by the French distributor AMI Ingrédients ®.
Since its creation, NATINOV® has voluntarily integrated the social and environmental concerns of the sector