NATINOV®, a committed partner!
Across all of its work, NATINOV is always committed to a successful quality approach, sustainable development, and the promotion of the sector, but alongside the local economy.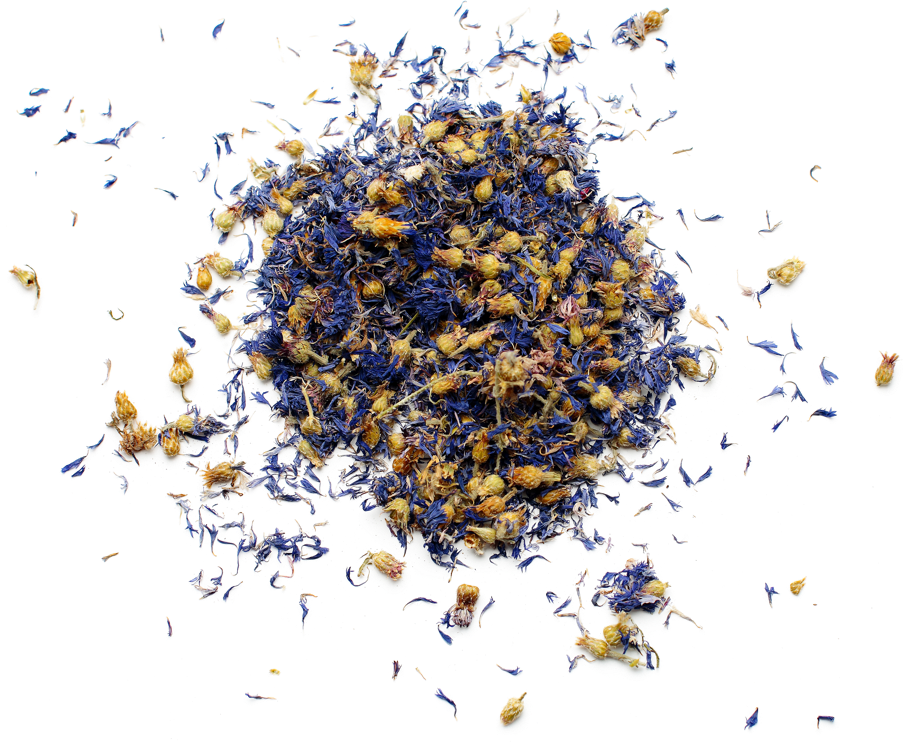 Our commitment to quality
Quality assurance across the supply chain
NATINOV® , it's an increasingly demanding approach to quality. Continuous improvement is part of the company's DNA.
For each of its markets, NATINOV® has implemented specific assurance and quality-control procedures guaranteed by recognized certifications and external controls:
Certificate of good manufacturing practices for raw materials for pharmaceutical use.
HACCP approach audited by an external organization.
Certificate for the production of organic extracts and finished products in food and cosmetics.
Certificate of good manufacturing practice in animal nutrition.
---
NATINOV®, it's the guarantee of quality at every step
01
Traceability guaranteed, from the plant to the finished product
02
Suppliers evaluated and referenced
03
Rigorous sampling on 100% of raw materials and finished products
04
A reliable and efficient quality control laboratory: more than 4,000 samples checked per year and more than 200 analysis protocols
05
Control of manufacturing by checks at each stage and product release analysis, according to the regulations and specifications of the client
06
Regulatory expertise ensuring product conformity and safety
Playing our part for a sustainable world
NATINOV®, a company committed to sustainability and which, from the beginning, has voluntarily integrated the social and environmental concerns of the sector.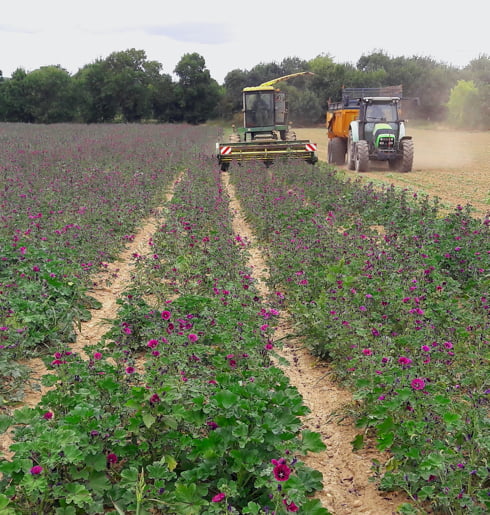 Promotion of the organic sector
Since the creation of NATINOV®, respect for the environment and the use and processing of organic raw materials have been part of the foundations of the company:
80% of plants bought are organic, an increase of 23% since 2016
Support for the French organic bud industry through our range of concentrated bud macerates.
71% of the products produced are organic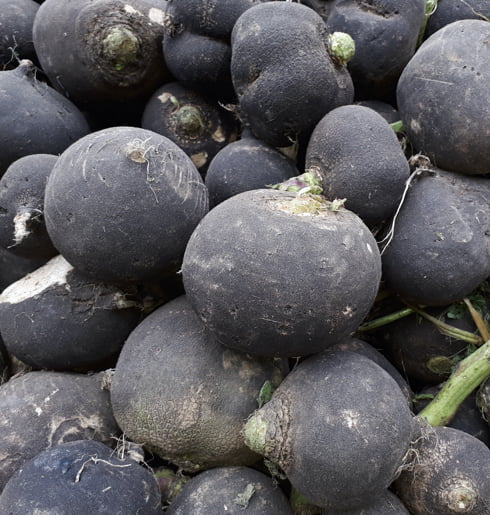 Contribution to the development of the local economy
Conscious of its responsibility to its own area, NATINOV® fosters local activity:
Preference for local or regional producers and suppliers: 30% of suppliers are in Pays de la Loire
Use of a local employment organisation for people with disabilities to maintain the site's green spaces
66% of employees live in the Mauges area
Manufacturing of eco-friendly plant extracts
NATINOV® cares about the quality of its extracts but also their impact on the environment:
Eco-design approach
Use of clean technologies: soft extraction methods.
100% of extraction solvents are recyclable.
Development of new manufacturing processes, reducing energy cost and water consumption: a 45% saving on water since 2015.
Purchase of local raw materials: short supply chains reducing the carbon footprint
Circular economy' approach
100% of plant waste is composted and reused in the field
100% of industrial water is treated biologically on the site and reused for the irrigation of neighbouring crops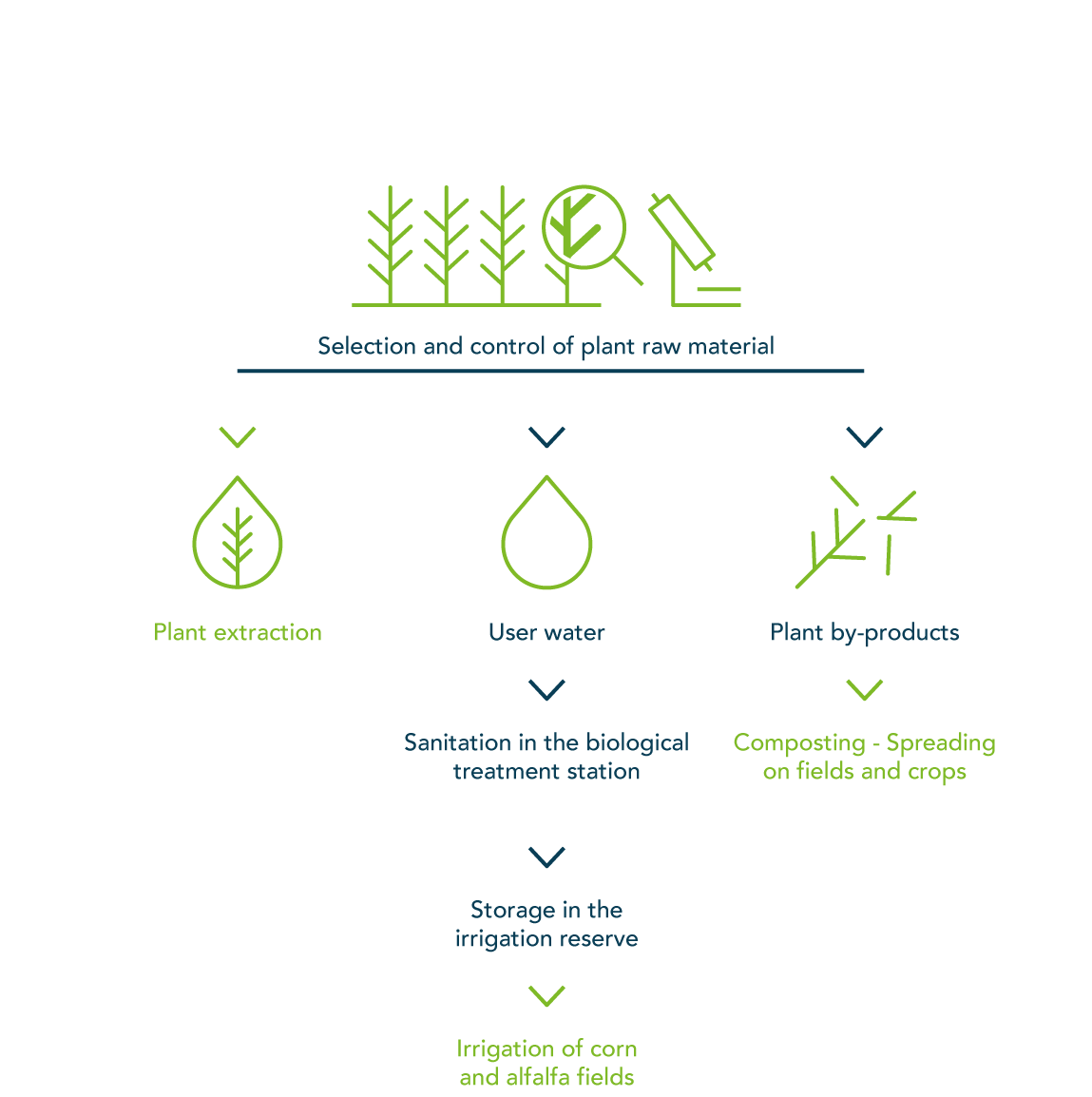 Respect for all stakeholders
Optimum performance cannot be achieved without respect in collaborative relationships. It is fundamental for NATINOV® to create working conditions which are respectful and sustainable.
Externally
Establishment of long-term partnerships with suppliers and clients, with collaboration built on trust and respect. NATINOV® has been working for more than 10 years with 60% of its plant suppliers.
Strong collective involvement through the participation of employees in working groups, scientific committees or boards of several associations or unions: Phytolia, Synadiet, Iteipmai, Vegepolys Valley
Participation in the structuring of the French PSBBE (Plantes de Santé, Beauté, Bien-Etre) sector and in the promotion of the Phytolia POP (Plant of Proven Origin) label which favours the use of plants of French origin
Internally
95% of employees are on permanent contracts
Study and consideration of strenuous work, improvement of the ergonomics of production stations